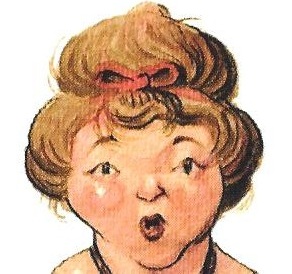 Ida Mayfield lives on the Eleventh Floor Floor of Ternky Towers
Missing Item
Edit
Ida is missing a zucchini.
Name Connections
Edit
Ida Mayfield Wood was a famous hoarder who lived in the Herald Square Hotel in New York City from 1907-1931. She was born in Massachusetts and changed her name from Ellen Walsh to Ida Mayfield.
Ida Mayfield is an anagram of Aided Family. The only clearly defined family members are Amber & Jamie Kaulken on the 8th flood. Ida has their Burpy Bear lunchbox.
Marshmallow
Edit
After getting the marshmallow, she explains that she found it in Gary, Indiana. http://gustwintig.com/faqs/ under the question "who is Gus?", it talks about his history with 'Marsh' and confectioneries.
The narrator calls her 'Linda' right after talking about the marshmallow.
Ad blocker interference detected!
Wikia is a free-to-use site that makes money from advertising. We have a modified experience for viewers using ad blockers

Wikia is not accessible if you've made further modifications. Remove the custom ad blocker rule(s) and the page will load as expected.